Submitting to the Wild Highlander by Ann Marie Scott
Author:Ann Marie Scott , Date: August 1, 2020 ,Views: 10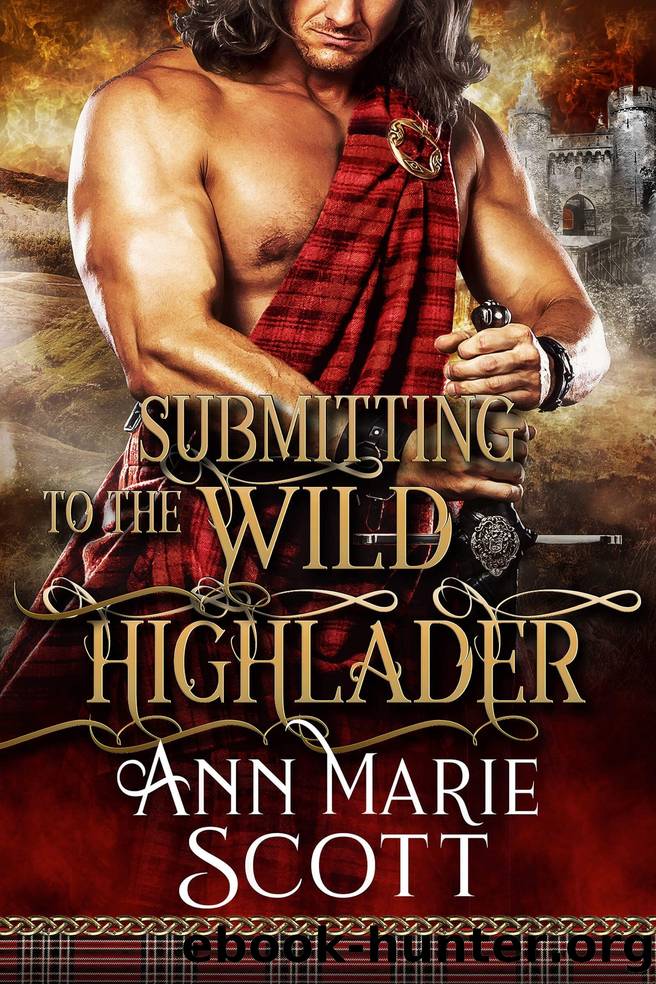 Author:Ann Marie Scott
Language: eng
Format: mobi
Tags: Highland
Published: 0101-01-01T00:00:00+00:00



12
BLACKMAIL
L ileas was not only sad, she was furious. She mounted Stella straight away, even though it was raining, and rode into Craighaven where she went immediately to Anna's door. A maid answered but she barged past her without being asked to come in and marched straight into the parlor where Anna was sitting and sewing.
"Well!" Anna said, smiling widely. "This is a pleasant surprise! How are you, Lileas?"
"I think you know," Lileas said, going up to Anna and standing nose-to-nose with her. "What did you put in my wine when I came here last?"
Anna looked puzzled. "Nothing," she said indignantly. "Why would I do such a thing?"
"I told you some things that were private between me and my husband." Lileas's voice was trembling with anger. "And I asked you not to repeat them to anyone. I would never have done that unless someone had drugged me. How did my sainted mother-in-law find out?"
"I told her," Anna replied. "She is family; we are good friends and I thought she had a right to know."
"What gives you the right to be the judge of these things?" Lileas roared. "You are coming with me to tell my husband! And just so that you know, our marriage has been consummated many times over. Now come with me to see Ross."
"No," Anna replied firmly. "If you make me do that I shall tell the whole village and soon he will be a laughing stock. He might be able to marry again but you will not, if—as you say—you are no longer a virgin." She poured herself a drink of wine but did not offer one to Lileas.
"Why are you doing this?" Lileas asked, puzzled.
Anna looked at her in disbelief. "Because I want money, you idiot!" She laughed out loud. "You are so naive!"
"Why should I give you money?" Lileas shook her head, frowning. "Ross knows. You have nothing to gain."
"But he has everything to lose if I spread it around the village," Anna said. "Think of the notoriety. He will be laughed at—people may even think he is impotent."
"So you want me to pay you, is that right?" Lileas asked. "What guarantee do I have that you will not spread the news around anyway?"
"My word," Anna said, shrugging. "I will accept one big payment, and not bother you again."
Lileas gave a cynical laugh. "Your word? You drugged me and worked in league with my odious mother-in-law to break up my marriage. Why should I trust you?"
"Because you have no choice," Anna stated flatly, her eyes staring at Lileas malevolently.
Lileas knew she was right. She had no leverage over Anna—nothing at all. As far as the community was concerned she was a respected middle-class wife, whereas she and Ross were aristocrats, and people were always willing to believe the worst of wealthy people.
"Why do you need this money?" she asked curiously. "You are comfortably well-off and never want for anything."
"Why I want it is none of your concern." Anna's eyes narrowed as she looked at Lileas.
Download


Copyright Disclaimer:
This site does not store any files on its server. We only index and link to content provided by other sites. Please contact the content providers to delete copyright contents if any and email us, we'll remove relevant links or contents immediately.