Fighting Temptation [Brac Village 11] (Siren Publishing Everlasting Classic ManLove) by Lynn Hagen
Author:Lynn Hagen , Date: January 24, 2021 ,Views: 47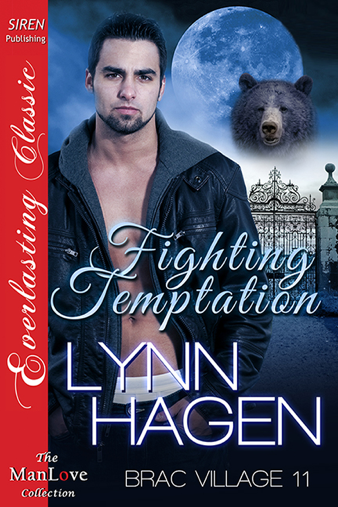 Author:Lynn Hagen
Language: eng
Format: epub
Tags: Romance
Published: 2013-07-10T16:00:00+00:00



Chapter Seven
"Have you found him yet?" Delyn asked the men he had sent looking for Turi. "He shouldn't be that hard to find. I highly doubt he strayed too far with that bracelet on."
He could see his brother, Egon, watching from across the room. His brother wanted Turi and Delyn wanted the goddamn money he was promised for his son. He was tired of living in this godforsaken village and was ready to live like a king in the modern world.
But he couldn't do that until he found his son.
"We haven't found him yet," one of the men said. "He isn't at the ranch."
For one split second Delyn had become weak, staring into his son's eyes in that barn. That had been one second too long. Someone had shot at him and Delyn had taken off. He cursed his conscience. Turi had been nothing but a burden since the day he was born and if he hadn't hesitated, Delyn would be out of this place already.
"Expand your search. He hasn't gotten that far." Delyn watched as the men left the hut.
"Turi better still be a virgin when you find him or the deal is off," Egon said as he walked slowly around Delyn. "I haven't kept watch over him for nothing. It was you who allowed him to escape so I am holding you responsible. Find him." Egon swept from the hut and Delyn ground his teeth.
One way or another, he was going to find Turi. And when he did, he just might give the man a beating before handing him over to Egon. Delyn walked out of the hut in search of his nephew. If anyone could trick Turi into a false sense of comfort, it was Kiki. Turi would trust his cousin and Kiki would bring Turi back home.
Download


Copyright Disclaimer:
This site does not store any files on its server. We only index and link to content provided by other sites. Please contact the content providers to delete copyright contents if any and email us, we'll remove relevant links or contents immediately.